The Car Lodge offers you the opportunity to hire a classic MG convertible. Either during your stay in the New Forest or as part of a special day such as a birthday or wedding. The current fleet available comprises of three classic MG's.

This stunning roadster was subject to a full David Green Classic car restoration.
The roadster was the first of the MGB range to be produced. The body was a pure two-seater but a small rear seat was a rare option at one point. By making better use of space the MGB was able to offer more passenger and luggage accommodation than the earlier MGA while being 3 inches (75 mm) shorter overall.
The suspension was also softer, giving a smoother ride, and the larger engine gave a slightly higher top speed. The four-speed gearbox was an uprated version of the one used in the MGA with an optional (electrically activated) overdrive transmission.
Cruising around the quiet lanes of the New Forest in this classic car is sure to bring a smile to you face!
£150 per day (24 hours or less) £120 for an additional 24 hours.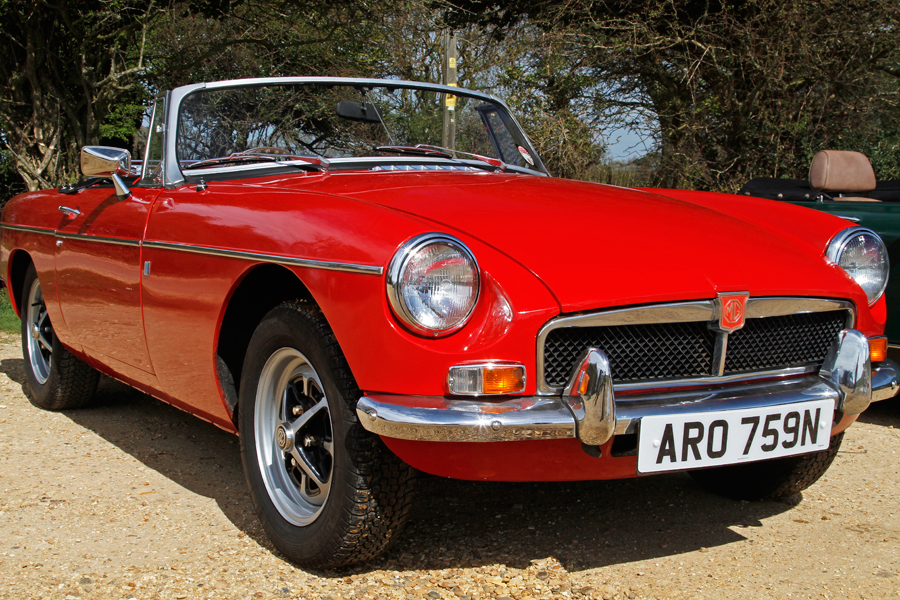 This classic MG is great fun to drive. Although this was produced in the 1970's the Midget has a long history.
Back in the 1920's, the M-Type Midget had been developed from the baby Morris Minor. The result was a basic, cheap, fun two-seater, with sporting pretensions which triggered a whole dynasty of Midgets. It was the Midget series which had established MG as a manufacturer of sports cars with an excellent reputation in motor sport.
The later versions of the Midget certainly kept the heart and soul of the original. It great to look at and great fun to drive!
£100 per day (24 hours or less) £80 for an additional 24 hours.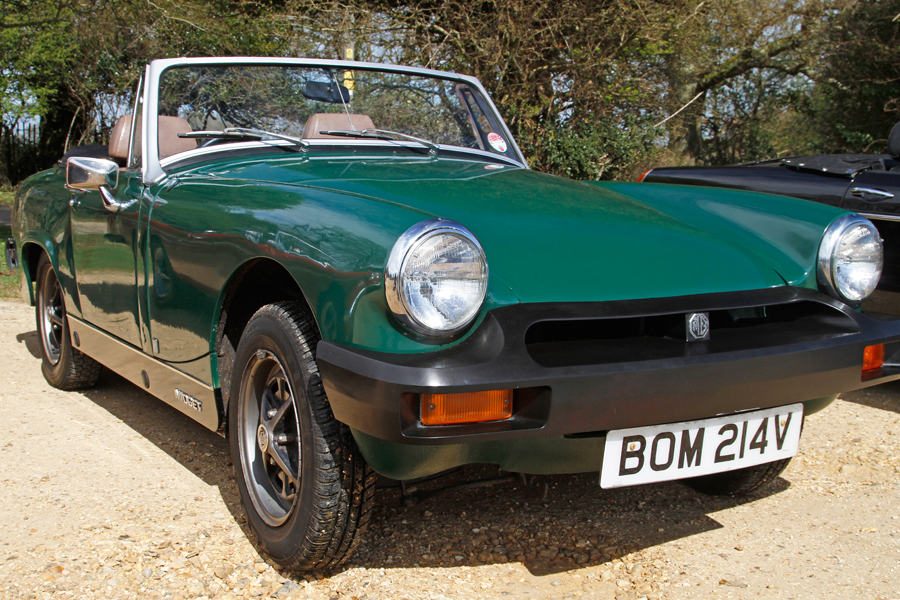 This was the last MGB convertible model that rolled off the production line at the Abingdon factory on the 22nd of October 1980. It ended an era of sports car motoring, not only of the MGB but also of MG sports cars in general. It was based on the original roadster but in 1975 the most dramatic changes came about. These cars had the heavy black polyurethane bumpers fitted front and rear and the ride height was altered to comply with the American regulations.
At the same time as the bumpers were introduced, emission control equipment was fitted. The next significant changes, mainly to the interior, took place in 1977 with a completely restyled fascia that sported a new instrument layout and different control positioning, there was also a new four spoked steering wheel and various other cosmetic and functional improvements.
£125 per day (24 hours or less) £100 for an additional 24 hours.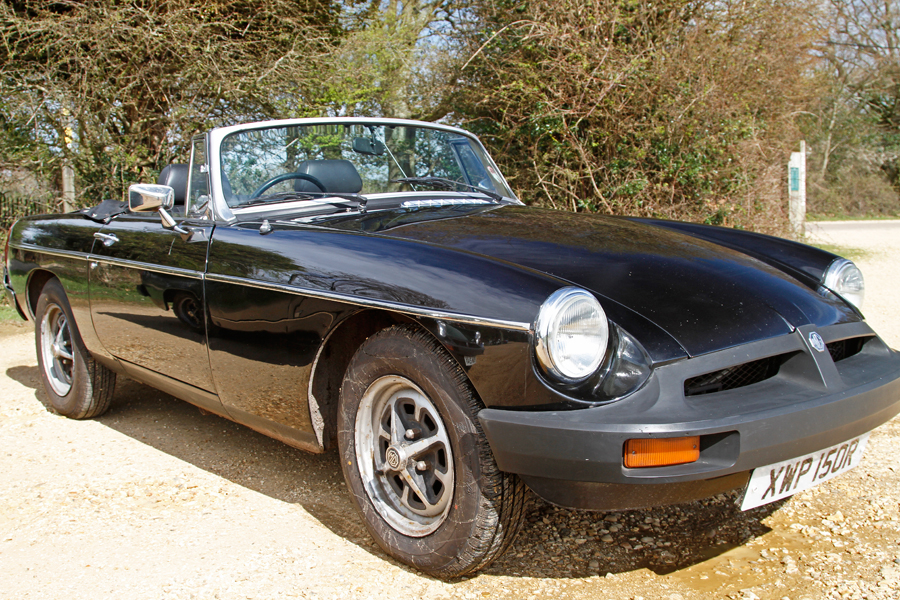 Please email or call us in the office for the full Terms and Conditions for our classic care hire and premium car storage.