Welcome to The Car Lodge. Classic Car Hire,  Car Storage and Wedding Car Hire.
Our Services include exclusive, climate controlled & highly secure luxury car storage.
We also offers a select range of Classic Car hire & Wedding Hire in the New Forest.
For more on Car Storage or Classic & Wedding Car Hire call on – 07831 720545

 …to the
Car Lodge
, Lymington. We are located between the stunning
New Forest National Park
 and the world class sailing waters of the
Solent
.
The New Forest is the perfect place to enjoy your time behind the wheel, be it driving the endless out of the way forest lanes and open moors or simply sitting with the roof down enjoying the beautiful coastal views across to the nearby Isle of Wight.
The Car Lodge offers a range of services for motoring enthusiasts who want their pride and joy, whether it is a old classic or modern prestige car,  kept safe and in perfect condition.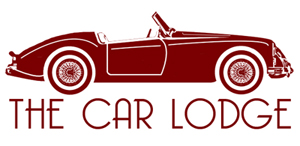 These services include our exclusive
indoor garaging
 packages within our
highly secure
and
climate controlled
storage area. The state of the art security includes
MIR
and
thermal sensors
,
CCTV
as well as having someone
permanently onsite
.
The different packages range from simple indoor secured parking to battery conditioner, fluid level and tyre pressure checks as well as locking storage boxes and 7 day a week access.
My VW classic camper has been staying at the Lodge for months now. It's Just so convenient, we just know our clasic is being well looked after and ready to be enjoyed when we need it!

As well as the premium car storage The Car Lodge also offers the opportunity to hire one of three
Classic MG's. 
These beautiful cars are available for hire for the day, weekend or week long. They can also be hired for a special occasion such as  birthdays or weddings – the ideal finishing touch!
For more information about our exculsive Wedding Car Hire Services please click the link at the top of the page.
Call Now!
If you have any questions at all about our Car Storage or Classic Car Hire call – 07831 720545